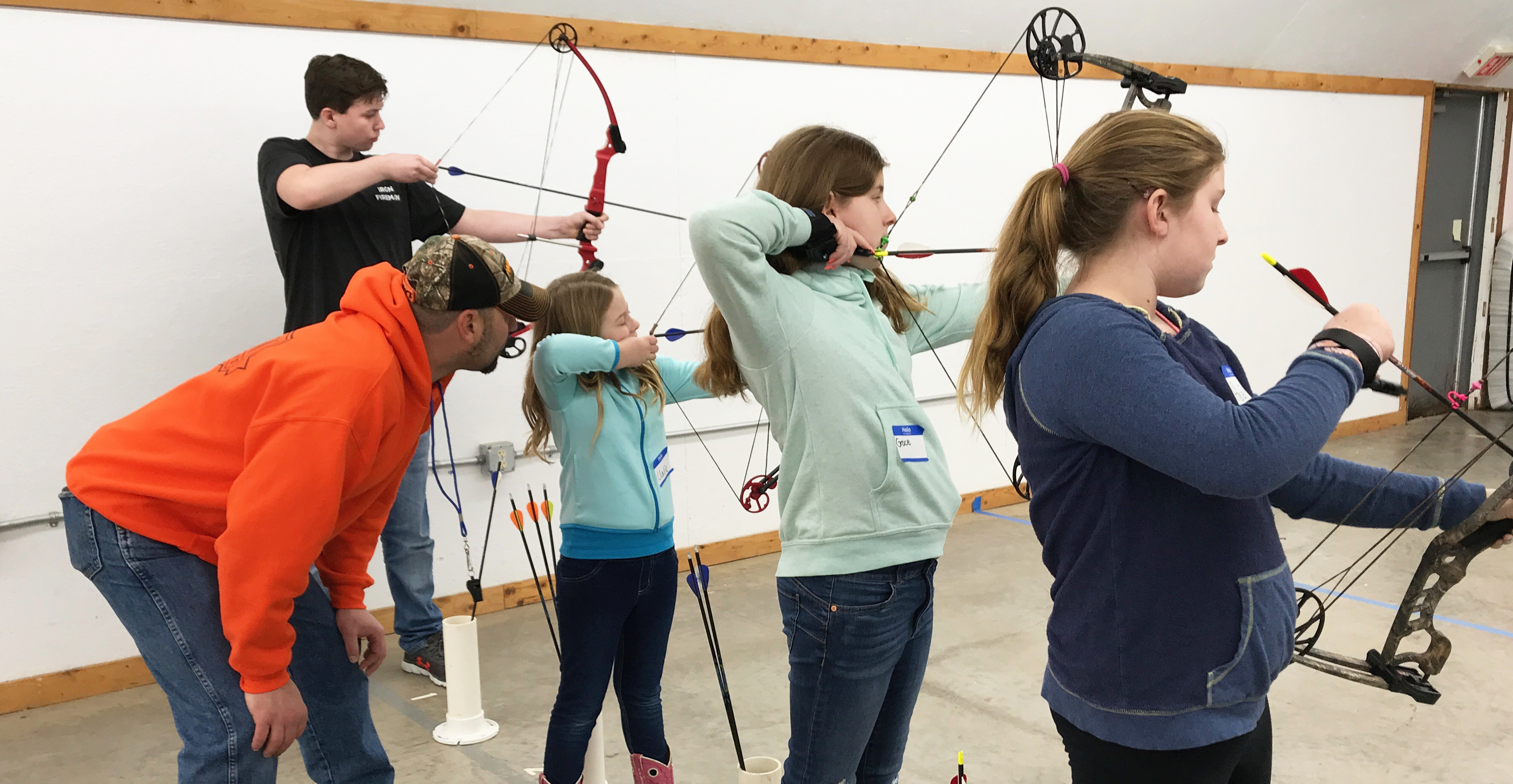 Archery Instruction
As a competitive and recreational sport, archery builds skills beyond those needed just at the shooting range. Students must learn to balance physical ability with the mental discipline needed to hit each target. The Oregon Sportsman's Club is the ideal place to learn the basics or perfect your craft. Both youth and adult instruction are available. Learn from certified instructors with a solid understanding of archery technique and training as well as safety regulations, best practices, and the latest equipment.
Six-week sessions are held every other Saturday beginning in January. Shooters must be 8 years old by the first class. The club provides archery equipment. However, individuals are encouraged to bring their own if it is available. All youth participants must be accompanied by a parent or guardian.
It is with great disappointment that we announce that due to the Covid pandemic our 2021 Youth Archery League has been cancelled. We have given much thought and consideration to this decision and it wasn't taken lightly. All of you who shot this year will have first priority for our 2022 league. We will contact you in the fall of 2021 to see if you are interested, just as we have done in the past. We look forward to seeing you in 2022. We will certainly miss spending our Monday nights with you all. Have a great school year and stay healthy!
Archery Instruction

2022 registration begins October 2021
6-week session
These classes qualify for the 4H Shooting Sports requirements
Archery shooters must be 8-years old by January 1, 2022
Certified Instructors

Fred Clark
Chad Beyler
Steve Culp
Brian McGuigan
Chad Xander
Bill Alber