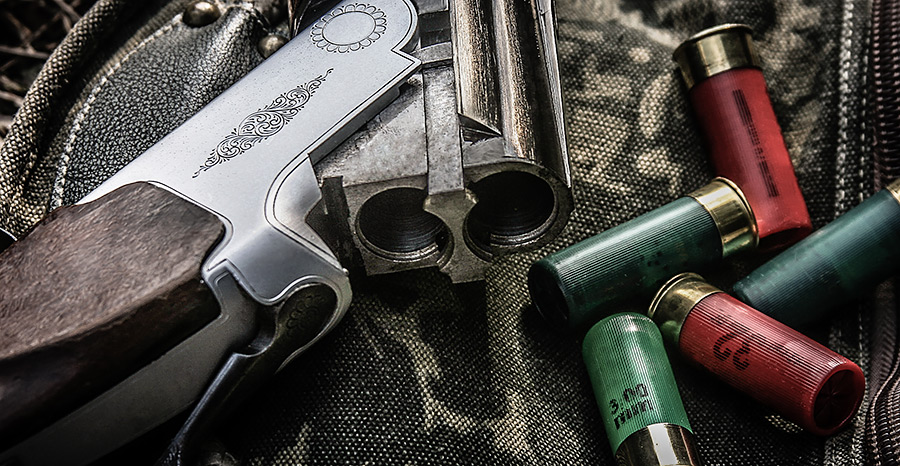 Trapshooting Instruction
Originally developed as a method to augment bird hunting, trapshooting is now highly regarded as a recreational and competitive shooting sport in its own right. Participants take aim at clay targets, often referred to as birds or pigeons, traveling at speeds of up to 60 mph. The Oregon Sportsman's Club offers beginner-level instruction for anyone wishing to develop their trapshooting skills or brush up on the basics.
Beginner trapshooting sessions begin in May of each year. Sessions are open to all ages and will focus on shotgun-shooting fundamentals and safe shotgun handling. Students are encouraged to bring their own shotguns. However, guns can be provided by the club if necessary. Eye and ear protection must be provided by the student. Shooters must be 12 years old and show proof of completion of a hunter safety education course. All youth participants must be accompanied by a parent or guardian.
2022 Trap Classes Dates Coming Soon
Trapshooting Instruction

Ages 12 and up
Proof of Hunter Safety Certification
Under 18 must have parent or guardian present
Shotgun in safe and working condition (available for loan)
12- and 20-gauge shot shells (available for purchase)*
Eye and ear protection
$5 per session covers the cost of birds
Sessions may be cancelled in inclement weather
For registration information and questions, please contact the trapshooting instruction director

*No shot size larger than 7 ½ will be permitted.
IMPORTANT SHOOTING NOTICE
Shotgun shooting at the Oregon Sportsman's Club is strictly regulated by a conditional use permit jointly issued by the Dane County Zoning and Land Regulation Committee and the Town of Dunn. A list of shotgun shooting dates must be made available to the Town of Dunn and its residents after March 1 of the event calendar year. Shooting during unauthorized times will jeopardize our relationship with our neighbors and endanger the club's existence. As a result, shooting hours are restricted to the following:
Monday, Tuesday, and Thursday evenings from 6 PM to 9:30 PM
Trap and skeet shooting on two designated Saturdays per month from 9:30 AM to 2:30 PM
A maximum of four single-day shooting events per year
Failure to adhere to the posted hours could result in the loss of shotgun shooting privileges. Shooting at any time other than posted hours is strictly prohibited. Shooting on a federal holiday is prohibited. Hunter Safety courses are not restricted.