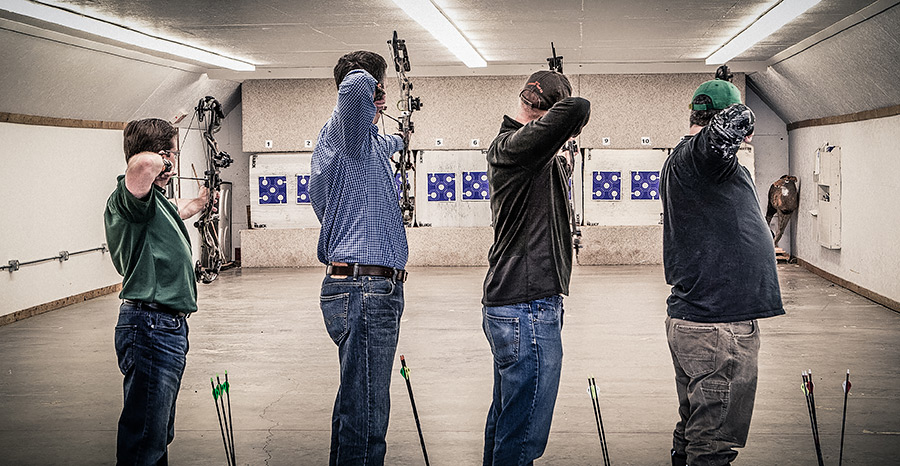 Indoor Archery League
When the days grow shorter and the nights feel long, it's time for our indoor archery league to begin. Hone your technique well into the winter months alongside some fun and friendly competition. Shooters form four-person teams that meet on Thursday evenings for 12 weeks. Each team shoots 60 arrows from the 20-yard line for a total of 300 points. A handicap system allows shooters of all experience levels and abilities the opportunity to compete for the championship.
If you're new to archery or don't have a team, the club is an ideal place to begin. Members can join an existing team, space permitting, or we may be able to help you form a new one. Contact the archery league director for more information.
2024 Winter Archery League

Starts Thursday, January 4, 2024
12-week session – ends March 21, 2024
Thursday evenings (staffed bartender)
Members can shoot anytime the archery room is available but there will only be a bartender on Thursday nights
Scores for each week are due each Sunday by noon
NFAA blue and white five- or single-spot targets
60 arrows
Handicap scoring system
Four person teams
Rates

 $75.00 per member
Club membership is required
Please contact Fred (608)438-9374 or Becki (608)438-9387 to sign up or if you have any questions.