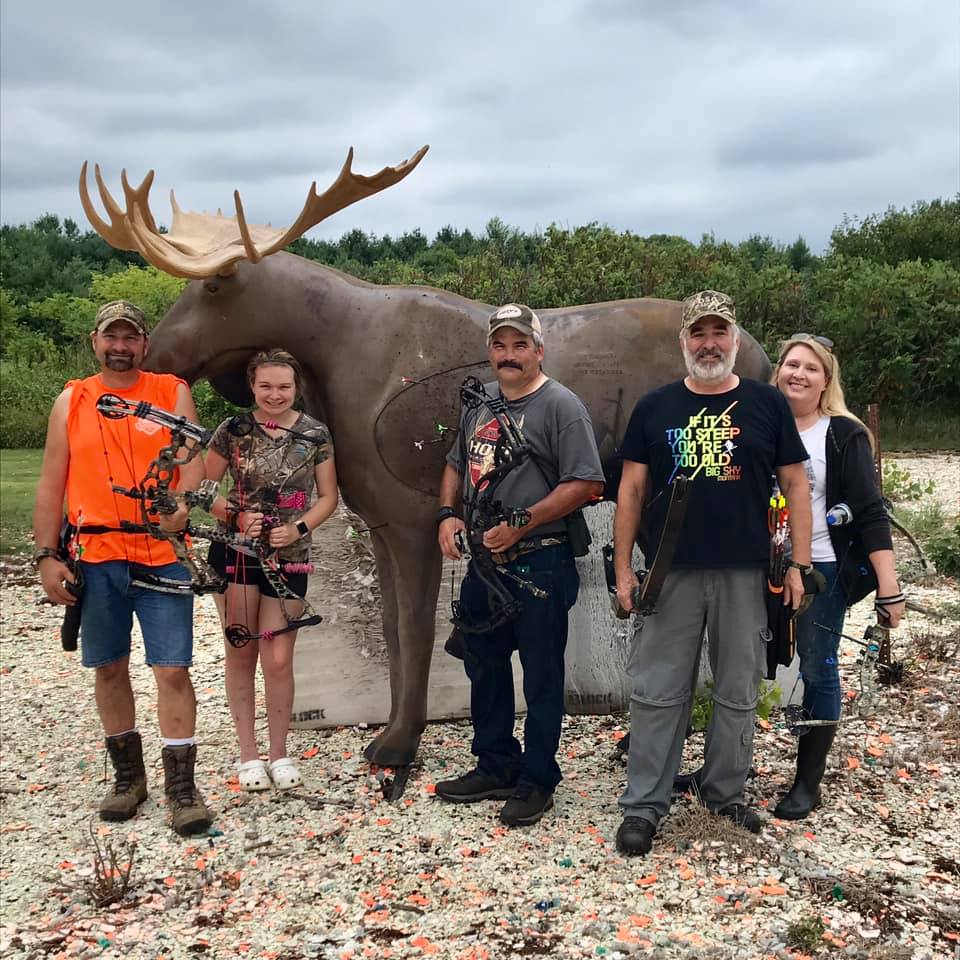 3D Archery Tournaments
Throughout the spring and summer, we recreate the thrill of big game bowhunting in a competitive environment with our 3D archery tournaments. Shooters test their abilities on a wide variety of life-size 3D animal targets positioned around the grounds. Twenty-eight shots varying in distance and difficulty are arranged throughout our 26-acre prairie and woodland. In warmer months, pest control is undertaken and essential to ensure a comfortable and safe course.
3D archery tournaments are open to the public. Three to five two-day tournaments take place throughout the year and registration is ongoing. Food and beverages are available for purchase. For more information, contact the 3D archery tournament director.
2024 3D Archery Shoot Dates

Sunday, April 21 (HHAUSA Shoot)
Sunday, June 9 
Sunday, July 14 
Sunday, August 11 
Categories

Men
Women
Youth, ages 8 to 12
Junior, ages 13 to 16
Release
Fingers
Action Trackchair Available On All Shoot Dates

Courtesy of Access Ability Wisconsin
No charge for use